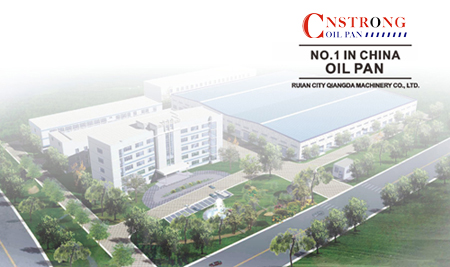 Ruian Qiangda Auto Parts Co.,Ltd. has been supplying and producing quality spare parts for oil pan and brake disc cover in Tangxia Town for nearly 20 years. The strong growth of our company shows that our first-rate concepts have met with the approval of customers alike.
We are anxious to strengthen this trust also in the future.With the constant pursuing of quality,,the products from Qiangda all have been developed by OE samples and produced under international standards for the aftermarket, e.g. quality assurance standards IATF 16949:2016.
By introducing processing equipment such as CNC machining Center,Hydraulic machine, Punching machine, Pressure tester, Salt spray tester and so on, Qiangda exporting more than 500 items to Europe, North America, South America and Asia.
Welcome to Qiangda :We Speak Quality.
Contact us
Tel:0086-577-66007876
Fax:0086-577-65213379
M.B.:13806852639
Welcome new and old customers to call the co-operation!